.....

.....

TO
Web Page Of

...

...

Special Thanks To: Linda Patrick - T.G.E.s Personal Photogrpher...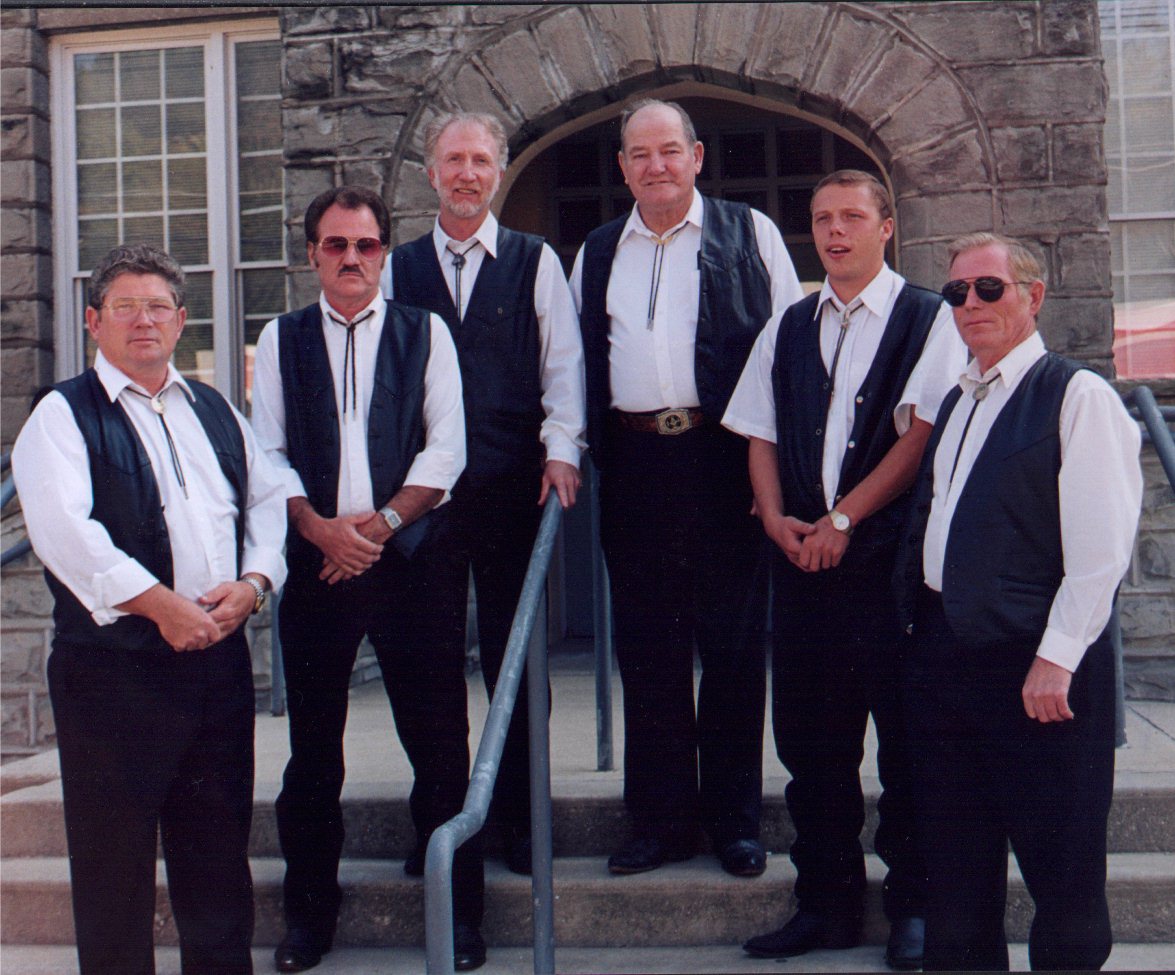 From Left To Right
Hershel Wright - Lead & Bass Vocal.
Charles Wright - Lead & Baritone Vocal and Rhythm Guitar.
Hatfiel Wright - Tenor Vocal and Bass Guitar.
Lenvil C. Lowis - Banjo.
J. R. Wright - Lead Vocal, Rhythm & Lead Guitar, Plus Mandolin.
Gerald Wright - Lead Bass & Baritone Vocal..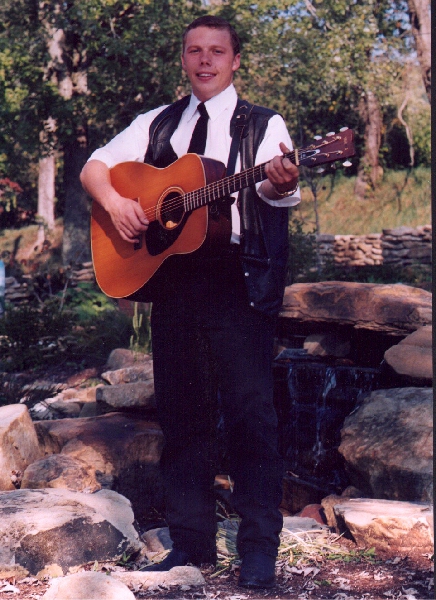 J. R. Wright
At a very young age J.R. Developed a Love for
BlueGrass Music, Probably because his Father
Hershell Wright has always been involved in the
BlueGrass Circle as a BlueGrass D.J. on WRLV
97.3 the Coyote Radio Station in Salyersville, Ky.
J.R. is Proud to to be a member of finest BlueGrass
Gospel Bands in the country, Also he is very Proud
of his 1960 Model F.G. 180 Yamaha Guitar Which gives
him the deep sound he likes for Bluegrass Music.......
Born and raised in the foot hills of eastern kentucky,
J.R. is up among the best Guitar Pickers and is no slouch
at Picking a Mandolin either..
J.R. said he hoped to see you soon.
And Don't Cut Bluegrass, Pick It.....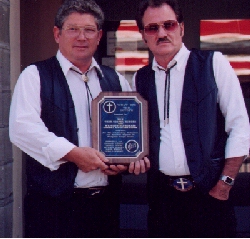 Hershell Wright and his Side Kick Charlie T., BlueGrass DJs
and The True Gospel Echoes would like to Thank WRLV 97.3 The Coyote Radio Station in Salyersville, Ky. for the
presentation of this Plack, for their Outstanding Work,
Dedication and Commitment to Bluegrass Gospel music...
The Plack was presented at the First Annual Kentucky
Ridge Runner BluegrassFestival, and the True Gospel Echoes Home Coming Aug. 5th. and 6th. 2000
Don't forget the next Ridge Runner Blugrass Festival Aug. 3rd., 4th. and 5th. 2001.
At the top of Smith Creek Hill in morgan County Kentucky.
Take Route 172 East out of West Liberty to Route 437, Turn right and follow the signs.
OR Take Route 172 out of Paintsville to Route 437, turn left and follow the signs..
May God Bless You And Keep You All, We Hope To See You There..
Hershell and Charlie T.....
Booking Information:
Will Appear at:
Jackson, Ky. - Dec. 15th. at 7:00 PM in The Collage Autditorium...
Jackson, Ky. - Dec. 16th. at 7:30 PM at White Flash Jamboree...
Please Sign Our Guest Book
View Our Guest Book

To Hear A Song